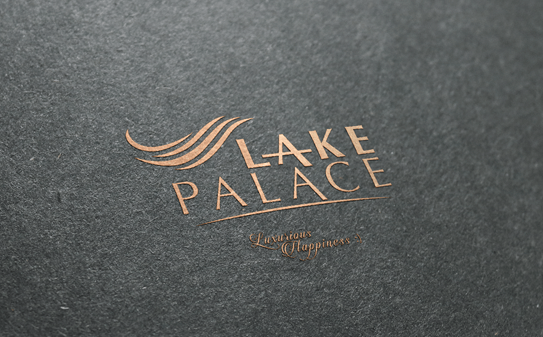 The logo of Lake Palace emphasise the greenery and serenity of 'God's Own Country', the land of diversity. The Snake boat, symbolic icon of the land's festivals and it's folk's enthusiasm is there in the sketches. The tidal waves of pristine backwaters represented in the colour of tender coconut leaf (the icon of the land).
The font colour 'deep dark blue' upholds the aristocracy & pride and represents the royal treatment and amenities provided to the guest.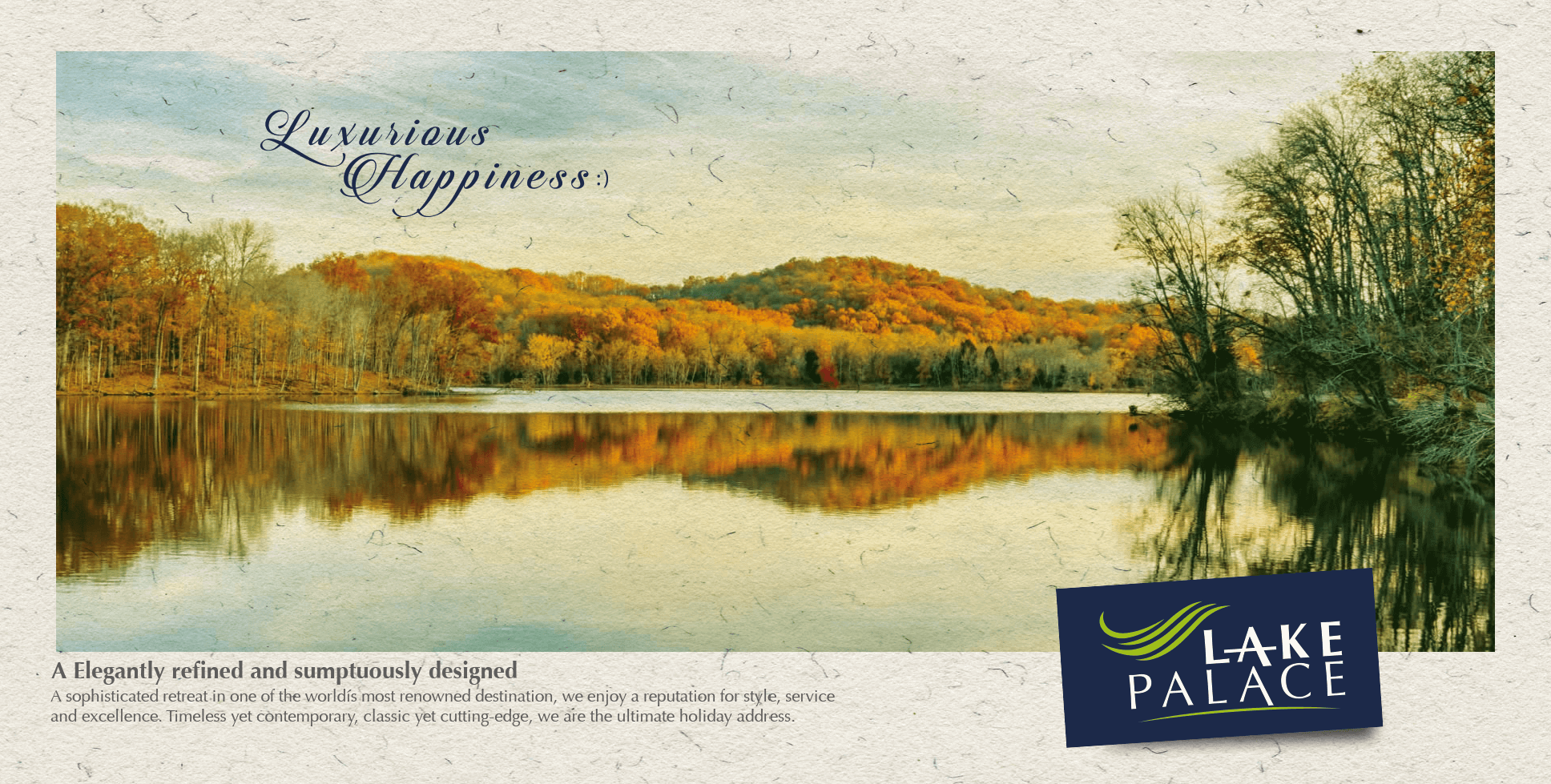 The LAKE PALACE Logo represents and differentiate the identity among others. It embosses the freedom and luxurious happiness.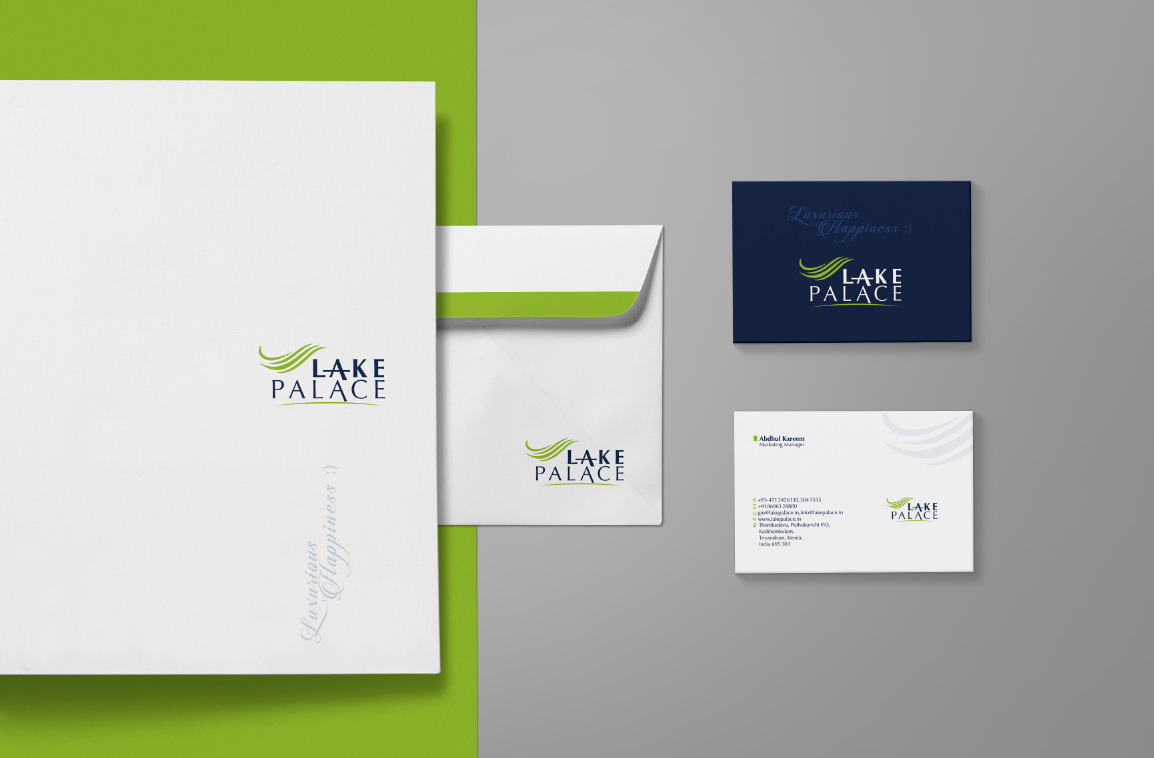 The total outlook proves the rejuvenation in the entire out look, stepping to the next generation of experience and facilities. Feel the extravaganza of luxurious happiness!
Thank You!